Have you been diving in Fort Myers before? If not, do not hesitate to pay a visit to this world-famous destination for water enthusiasts. I make sure incredible diving experiences will not make you feel like a waste of your precious time.
Fort Myers is a fantastic location that provides you with a wide range of excellent dive hotspots, from shallow to deep sites. Thanks to that, family members with different experience levels can enjoy scuba diving here.
Scuba diving is the most effective way to see manatees and bottlenose dolphins in Fort Myers. This article discusses everything one needs to prepare for a dive trip, including where to go, what to see, and where to stay. Let's read carefully to avoid missing vital information.
The Marine Life of Fort Myers, Florida
The underwater world of Fort Myers is teeming with abundant sea life, helping you broaden your knowledge about the diversity of the ecosystem. This section will suggest some of the most popular animals you may encounter while diving here. Let's check it out!
1. Manatees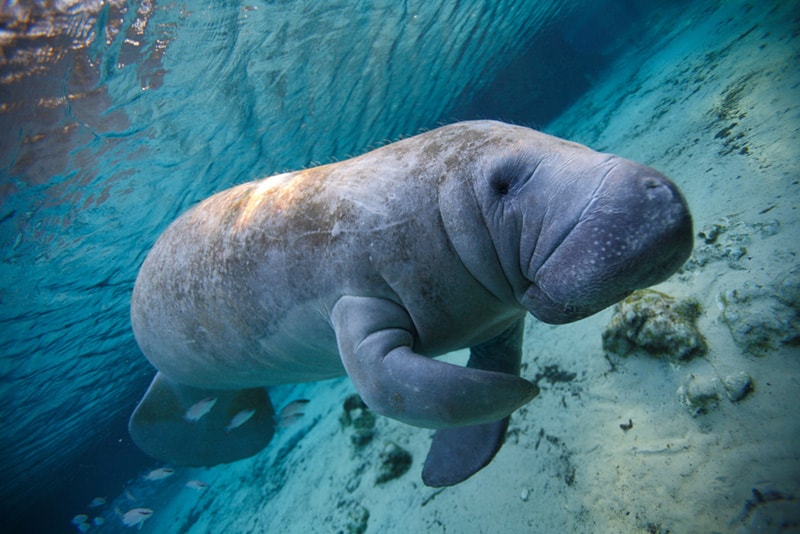 It is possible to spot manatees all year-round in Fort Myers, but the best time to see them is during the winter months. That's because these "sea cows" are afraid of the cold, so they must migrate into the warmer waters of Fort Myers when winter comes.
Between November and February, you will have excellent opportunities to see these gentle creatures. Keep in mind this for your next trip to Fort Myers. In addition, you will have the best chance of seeing manatees when visiting Lovers Key State Park in the summer.
Manatees you encounter in the water areas of Fort Myers in particular, and Florida in general are the largest of the four species alive today. These rare animals are commonly known as West Indian Manatee or North American Manatee.
Manatees are characterized by a gray body in a distinctive bulbous shape. They are mammals, and sometimes they come in green, which makes it hard to see them in mangrove areas. Besides, it is also difficult to spot them through murky waters if the weather is rainy.
Ensure your GoPro is always ready since manatees frequently rise to the water's surface to breathe, but every trip just lasts a few seconds.
2. Bottlenose Dolphins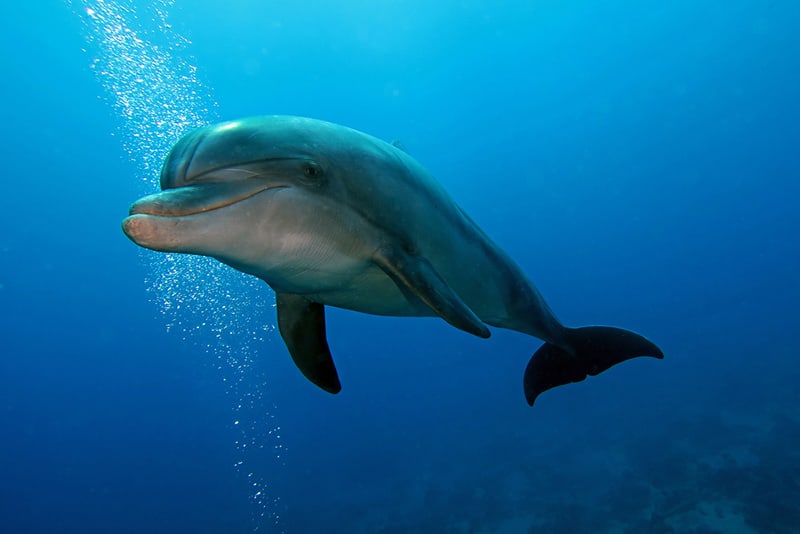 Fort Myers is one of the most notorious places to see bottlenose dolphins when scuba diving in Florida. Additionally, Pine Island Sound and South Estero Bay are two other spots where these sea creatures congregate in high numbers.
The tropical climate in Fort Myers makes it easy to discover Fort Myers at any time of year. However, spring and summer offer the best encounters. Do not forget to bring an underwater camera to capture photos of these bottlenose wonders and then share them with your friends.
Although you cannot swim with bottlenose dolphins in Fort Myers, local dive centers offer a dolphin-watching tour that lets you get a closer look at these incredible critters. In some cases, you even can interact with them from a boat.
3. Loggerhead Sea Turtles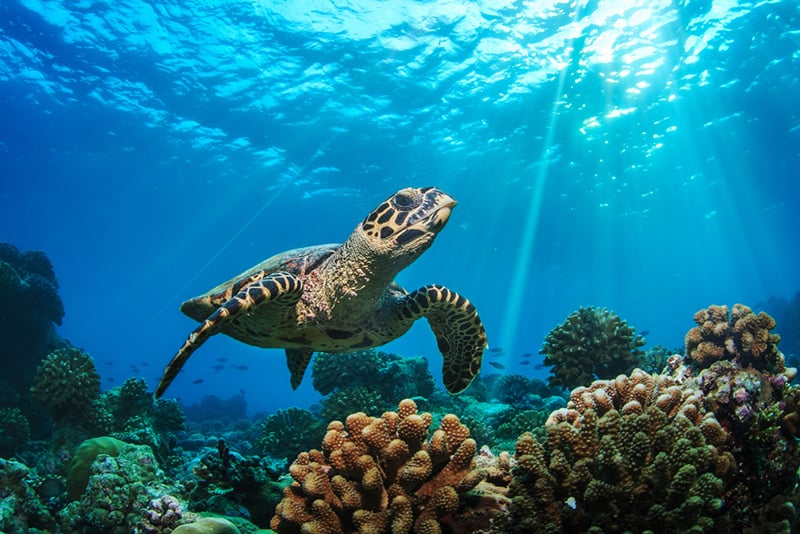 Loggerhead sea turtles are an endangered species. The main reason is that baby turtles are extremely fragile, which leads to a low survival rate after hatchlings. For that reason, it is not an easy task to see these sea animals in their natural habitat.
You must visit Fort Myers during the loggerhead sea turtle's migration season, which is between May and October. Besides, there are some critical policies that you should follow if coming here at this time.
First of all, observe nesting turtles and their nests from a distance to avoid bothering them. Secondly, because light has a profound effect on baby sea turtles, please turn off all lights during the required period.
Last but not least, do not litter plastic rings on the beach since they can kill or entangle baby turtles.
Best Dive Sites in Fort Myers, Florida
Scuba diving in Fort Myers offers plenty to see for both divers and snorkelers, ranging from stunning artificial reefs to diverse sea life. This place is also a prominent spot for wreck diving. Thanks to perfect diving conditions, divers of all expertise can come here.
However, Fort Myers may not be a terrific choice for shark lovers. But they can choose Venice Beach in Florida as their next destination to enjoy scuba diving with sharks.
1. Wiggins Reef
This is the most extensive patch reef system on the bottom of Fort Myers and is an excellent option for shore divers. Due to its shallow depth, this dive site is perfect for all levels of expertise. In addition, kayakers love Wiggins Reef as well.
Diving at Wiggins Reef during slack tides is the best since water visibility is the clearest while currents are calmer. When there is a high tide, it is not easy to see further underwater.
Besides, currents are also more vigorous, which requires you to have a few survival skills, especially swimming. Read my article titled Do You Need to Know How to Swim to Scuba Dive and learn some useful tips when you must swim against strong currents.
Watch the Youtube below and see how unbelievable scuba diving in Wiggins Reef is.
2. Santa Lucia
Santa Lucia, which was originally a turtle boat nowadays, has become a fabulous man-made reef, home to a variety of sea life. It is located west off the coast of Gordon Pass, sitting about 20 to 30 feet in the water.
Because Santa Lucia rests at shallow depths, this shipwreck can be accessed at ease by entry-level divers. Although it suits all diving levels, advanced people may feel bored when exploring here. In addition, poor visibility is another factor affecting the number of travelers.
The surroundings around Santa Lucia are covered with baitfish and Goliath groupers. Since this dive spot is so popular among the local people's community, please always watch out for your pair of scuba fins since they can easily get caught in discarded fishing lines and nets.
See the following video and learn some practical tips to make your dive trip in Santa Lucia fascinating and funny.
3. Tea Cup Ledge
Located at a depth of 30 feet below the surface, this diving destination includes hundreds of tiny indentations in its limestone bottom. These pockmarks look like teacups, giving this place the name "Tea Cup Ledge." With its shallow depth, this location suits novice divers best.
These teacup-like holes function as a hiding place for numerous aquatic creatures such as tropical fish species, green eels, and Goliath groupers. In addition, you also spot various strange coral and sponge species surrounding the area.
There is a nearby sunken ship called Minesweeper for wreck divers, which will satisfy their desire to explore. You will need at least two scuba tanks to ensure enough breathing air, as well as enjoy all the gorgeous scenes at this dive site.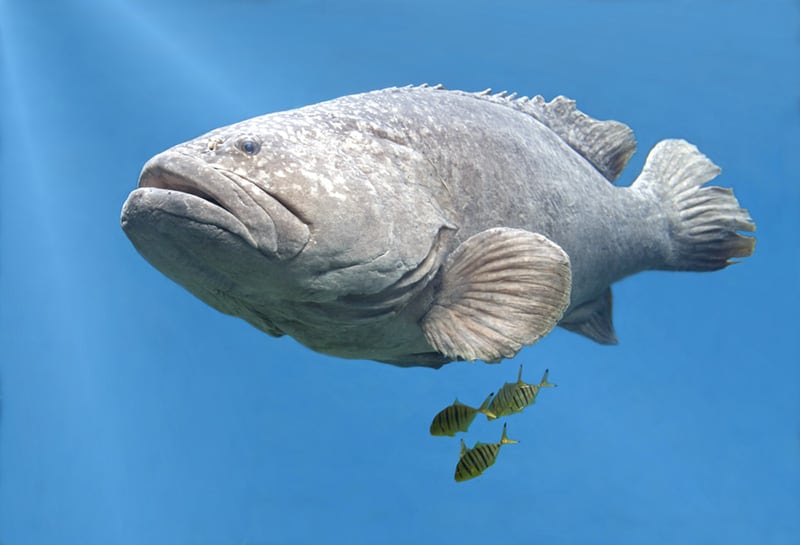 4. USS Mohawk
Lying 28 miles off Fort Myers, this diving spot is one of the must-visit hotspots for wreck divers when they scuba dive in South Florida. Unlike most other dive locations that I reviewed on this list, USS Mohawk is located 165 feet under the sea, making it only ideal for professional people.
However, anyone who dares to come here will be rewarded with abundant marine life and stunning seascapes. Just thanks to a scuba camera, you can take incredible photos of vivid baitfish, snapper, Goliath grouper, and barracuda.
The shipwreck is also a common stop for whale sharks on their migratory journey to warmer waters to spawn during winter. Add this dive spot to your itinerary in Fort Myers if you want to get a close glimpse of these giant sea animals.
An excellent video shows the shipwreck, USS Mohawk, loaded with countless baitfish and Goliath grouper.
5. The Paddlewheeler
Another exceptional option for seasoned divers is in case they are tired of effortless diving destinations that cannot offer a thrilling experience. The Paddlewheeler is a shipwreck that will delight adventurous people who are looking for something never seen before.
This paddle boat is a secret even for local divers who don't know its origin, name, and how the ship came to rest here.
Everything about the wreck is that it lies 80 feet under the water's surface and is covered with Goliath groupers, amberjacks, along with pelagic fish species such as sharks.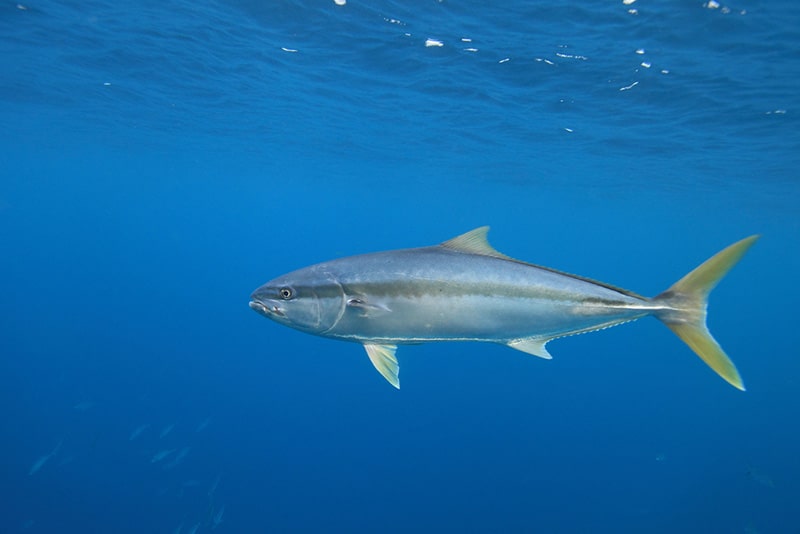 6. The Baja California
On the west side of Marcos Island, the waters below the surface of Baja California hides a German freighter that had been sunk in 1942. Nowadays, the shipwreck serves as an artificial reef where countless sea creatures make their home.
When diving here, it is simple for you to spot Goliath groupers, along with numerous huge pelagics, sharks as an example. Additionally, this dive site is also a paradise for colorful tropical fish species.
Water visibility is excellent when you can see more than 50 feet underwater. Nevertheless, the wreck is only suitable for advanced divers to explore due to severe deteriorating conditions and risky depth.
Explore Baja California's magical underwater world by watching the video below.
7. The Fantastico
Offshore the Fort Myers Beach sits a relatively intact freighter from 1993, encrusted with colorful corals and sponges on its deck. At a depth of 115 feet, this shipwreck is highly recommended for experienced and technical divers to visit.
Beginners are not welcomed here because they may not know enough to deal with emergencies. Besides, 115 feet means deep diving, which requires proper scuba equipment support. Novice divers often encounter more difficulties using dive gear than seasoned ones.
The Fantastico provides you with a few undamaged openings that can be entered effortlessly. During the penetration process, it is common to discover amberjacks, snappers, and reef fish in the ship's riggings and mast. Goliath grouper and black grouper are also found here.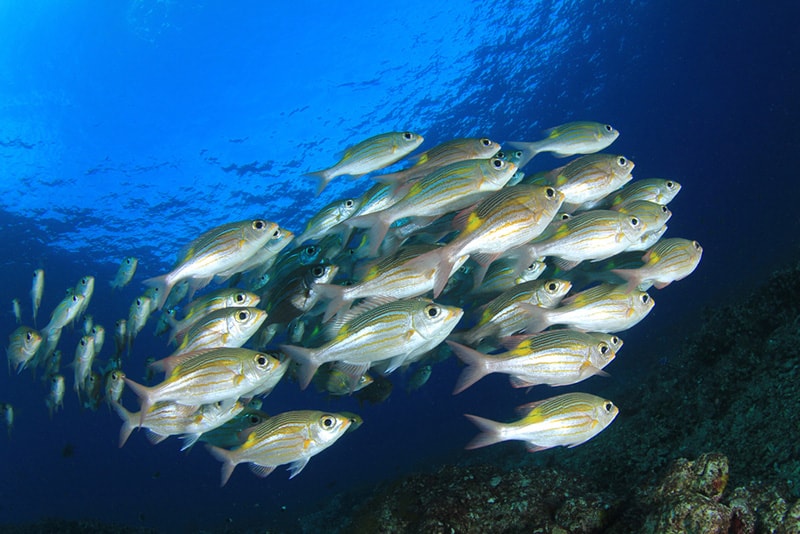 8. The Black Hole
Hawaii offers you superb chances to scuba dive with green sea turtles, and the Black Hole of Fort Myers can do the same. Located 27 miles offshore from Naples, this diving spot is the dream destination for underwater photographers.
This dive site comes with rich marine life, including gorgeous corals, rare sponges, and stunning sea anemones. Kemp's Ridley turtles are common inhabitants as well. You can also see some tropical fish species such as baitfish, snapper, and so on.
Water visibility in the Black Hole changes considerably; hence, please check with your dive center about diving conditions before making a trip. Divers of all levels can access the dive spot's outer rim, while only advanced and technical divers should take deep penetration.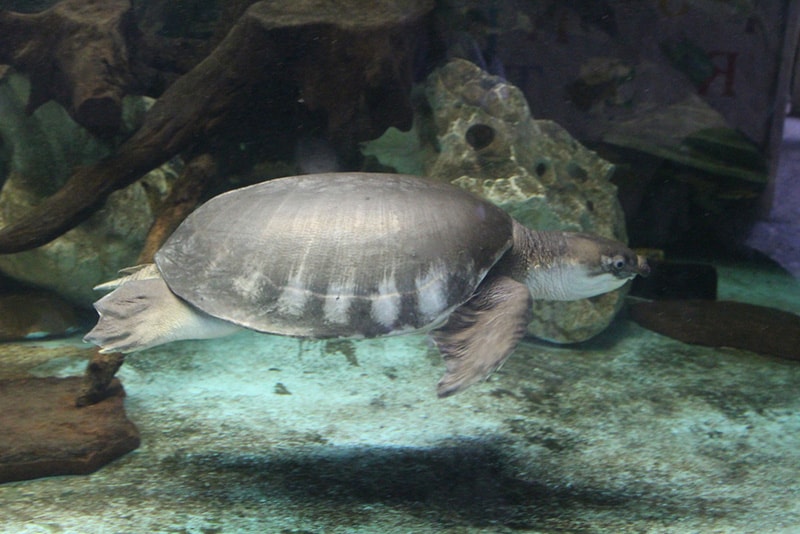 Divers Guide
Knowing the helpful information below will decide whether your exploration into the azure waters of Fort Myers will be comfortable or terrible. Do not skip reading since this knowledge helps divers, especially entry-level ones, not only scuba dive effectively but also maximize their safety.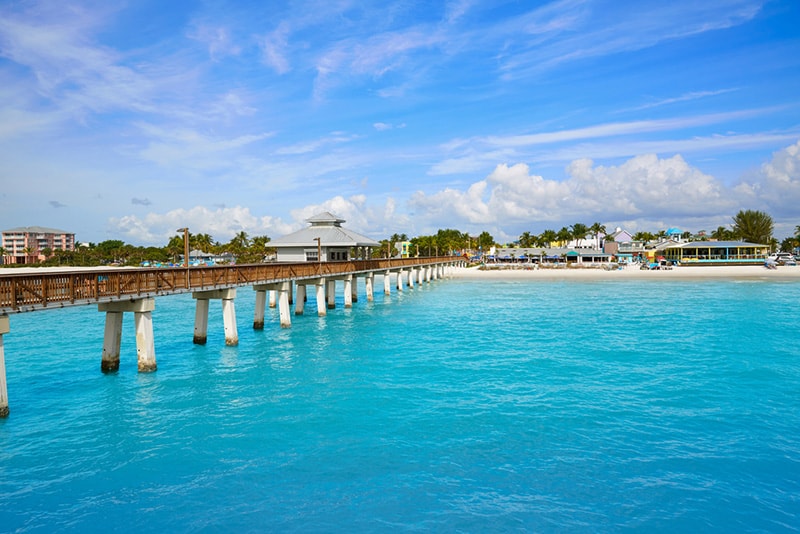 1. Diving Conditions
Fort Myers is a year-round diving destination. The average water temperature is highest in August and lowest in January, ranging from 66-86°F (19-30°C). If you plan to dive during the winter months, wearing a 7mm wetsuit is a must.
Hood and a pair of scuba gloves are other great choices for extra warmth. I was hoping you could read my article about What to Wear Scuba Diving to get some ideas about the clothing worn under your wetsuit!
The tropical climate means that rains in Fort Myers are mainly light most of the time, with the exception of the hurricane season between June through September. Currents vary from no to mild, but they also depend on tides.
Water visibility is excellent. You usually see from 25-80 feet underwater, or occasionally it is possible to see more than 100 feet during the summer months. Besides, the majority of dive spots in Fort Myers are suitable for divers of all levels.
Nevertheless, it would be best if you got advice from local dive operators before going to any location. That's because diving conditions may vary considerably based on current weather, resulting in novice people encountering safety risks.
In addition, several dive sites can only be accessed by boat, which means that you must book in advance with your dive centers.
2. Transportation
There are many ways to move around the city. The best way to reach Fort Myers is to travel by plane. There is an international airport in the south of the city that handles most flights from other US states and Canada. Taxis and shuttles are available but expensive.
To arrive at dive spots at different places, you can go by bus to save money. Cars are popular and easy to hire as well. In the meantime, a bicycle is an amazing option for someone who is looking for a cheap, nice, and environmentally-friendly service.
3. Best Time to Visit Fort Myers
Winter is the peak season for scuba diving in Fort Myers because of its ideal diving conditions. Another reason is that this is the best time to spot manatees as well as other fantastic sea creatures.
However, if you pay a visit to Fort Myers during wintertime, most services are crowded with tourists. You must book in advance for the rooms in the hotel, while traffic jams occur frequently. This may lead to frustration and inconvenience due to the long wait.
Summer is another fantastic choice for people who do not care about the heat. Traveling around is more manageable, and at the same time, coastal beaches are less crowded. No reservations are required as well. More impressively, most water sports can be played in summer!
Best Dive Operators in Fort Myers, Florida
Diving with a well-trained instructor or joining in a guided tour is the best way for beginners to ensure their survival in emergencies. In addition, for inexperienced people, diving experts will tell them what this sea creature is called or point out when they appear.
Capt. Pete's Diving Outfitters – sells and rents full lines of dive gear, offers trips to exotic island dive spots, as well as operates scuba classes with Nitrox Certification. Call (239) 337-9564 or visit https://captpetes.com/ for further information.
Scubavice Diving Center – established with the aim to train the best and safest divers, gives indoor pools for on-site training, and premium scuba courses for technical people. Phone (239) 481-4733 or visit https://www.scubavicedivers.com/ for more details!
Dean's Dive Center Inc – offers all levels of PADI scuba diving training classes, provides local charters, and gives scuba gear rental as well as air and Nitrox fills. Contact (239) 489-0500 or check its website at https://www.deansdivecenter.com/.
Best Resorts in Fort Myers Florida
Below is a comparison table of the most popular resorts in Fort Myers. I have listed a few factors like star and amenities so that you will make a better decision. In case you want to know more information or book a room, there is a phone number for each option for your reference.
Resorts
Star
Popular amenities
Address & Contact
Pink Shell Beach Resort & Marina
4
Spa, pool, beachfront, free breakfast
● 275 Estero Blvd, Fort Myers Beach, FL 33931
● (888) 222-7465
Lighthouse Resort Inn and Suites
3
Pool, beach access, free Wi-Fi, free parking
● 1051 Fifth St, Fort Myers Beach, FL 33931
● (239) 463-9392
Pyramids in Florida
2.5
Pool, Air conditioning, Wi-Fi, parking
● 7020 Constitution Loop, Fort Myers, FL 33967
● (239) 826-3952
Luminary Hotel & Co., Autograph Collection
4
Pool, Air conditioning, free Wi-Fi, parking (extra charge)
● 2200 Edwards Dr, Fort Myers, FL 33901
● (833) 918-1512
Latitude 26 Waterfront Boutique Resort – Fort Myers Beach
–
Pool, free breakfast, free Wi-Fi, free parking
● 17990 San Carlos Blvd, Fort Myers Beach, FL 33931
● (239) 673-0533
Frequently Asked Questions
I gathered a couple of frequently asked questions on the internet concerning scuba diving in Fort Myers. I hope my short answers to these issues will help clear your thoughts. Please go through them thoroughly in case you miss any information above.
Can You Snorkel in Fort Myers FL?
Fort Myers Beach is the most prominent place for snorkeling. With a lengthy coastline and various hotspots, this location offers snorkelers the best experiences. In addition, its shallow waters are filled with colorful tropical fish and stunning seascapes.
Besides, Fort Myers Beach is also a perfect place to conduct a wide range of extreme sports such as surfing, wakeboarding, jet skiing, and so on.
Can You Swim With Dolphins in Fort Myers Florida?
There are no dolphin-swimming programs in Fort Myers. Miami is the closest city that allows you to swim with dolphins.
Are There Coral Reefs in Fort Myers Florida?
Unfortunately, Fort Myers only has artificial reefs. If you want to see natural coral reefs in Florida, let's head to Dry Tortugas, Key West, Miami, and more.
Conclusion
It is obvious that scuba diving is one of the most exhilarating water sports to do in summer. And Fort Myers is a must-visit diving destination in Florida. Its magnificent underwater world contains abundant aquatic life and excellent reefs, giving memorable experiences in your lifetime.
I have some suggestions if you still have no idea where to go in Fort Myers. USS Mohawk provides you with incredible opportunities to see whale sharks. In the meantime, Santa Lucia and the Fantastico are famous for wreck diving.
If you find this article helpful, select any of the social media buttons below to share it with your friends and relatives. Do you have comments or questions regarding scuba diving in Fort Myers? Please leave them to me via the following comment section.
Related Articles: