Scuba diving in Hawaii is always one of the most popular sports for adventure lovers on their holidays. Clear blue water, rich and diverse marine life, along with warm climate, will bring even the most demanding diver wonderful experiences.
Owning a chain of 137 islands spreading over 1500 miles, Hawaii is proud to offer you a variety of excellent dive sites suitable for all ages and diving experience levels. Some notable activities of Hawaiian tourists are to see spinner dolphins, manta rays, humpback whales, coral reefs, etc.
In this article, you will be equipped with comprehensive information about scuba diving in Hawaii. For a start, you should know the finest dive spots to visit, then read a detailed guideline for your trip, and finally learn some tips to keep yourself safe while diving.
Marine Life of Hawaii
Hawaii is known for being home to more than 20% endemic fish species, and hence, this place's biodiversity of aquatic animals and plants is indisputable. Below are some local creatures you must see when scuba diving in Hawaii.
1. Hawaiian Green Sea Turtles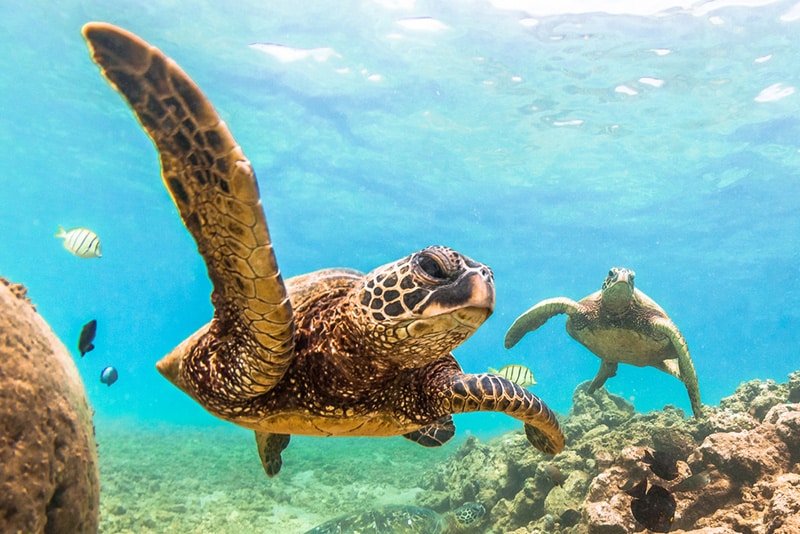 These adorable, gentle critters are commonly found on Hawaiian coral reefs, along the Molokai's South Coast, or on Sheraton Caverns on the island of Kauai.
However, keep in mind that you are not allowed to touch them because they are endangered and conserved species.
2. Spinner Dolphins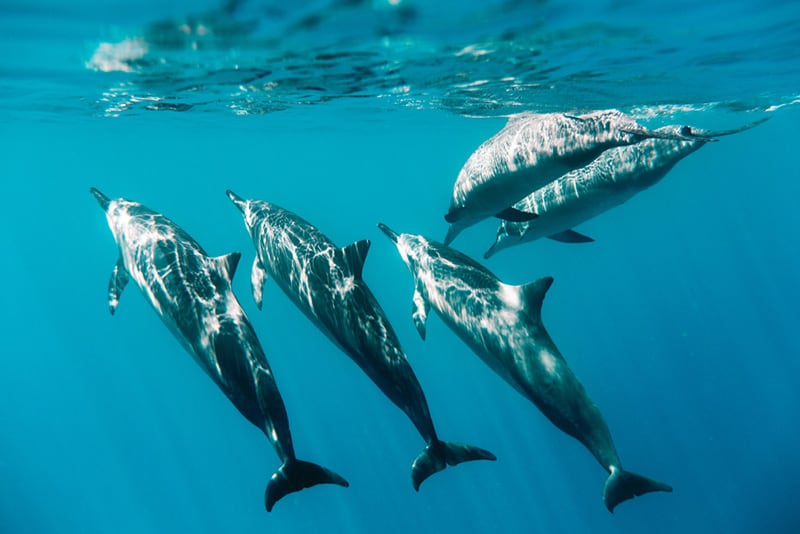 Taking a boat dive and seeing playful dolphins spinning whenever they leap out of the water will be a memorable experience for any scuba divers in their life.
If you love these acrobatic creatures in nature, you can't help but scuba dive on the Big Island. That's because this place owns up to four bays for spinner dolphins to live, and they are located both on the north and south sides of an island named Kona.
3. Humpback Whales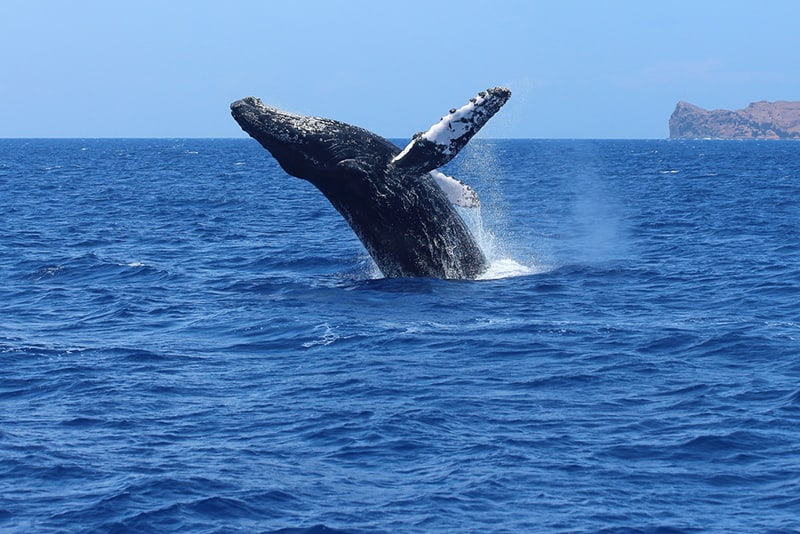 The best time to catch humpback whales is to scuba dive in Hawaii during the winter months when these marine mammals migrate to warmer waters to mate and calve. Imagine how unforgettable you will feel while diving with those creatures and hearing their songs.
You should visit three famous Hawaiian islands if humpback whales are your beloved animals, including Oahu, Maui, and Big Island (especially its Kona Coast). Besides, in case you want to communicate and play with them, let's book a whale-watching or liveaboard tour!
4. Fish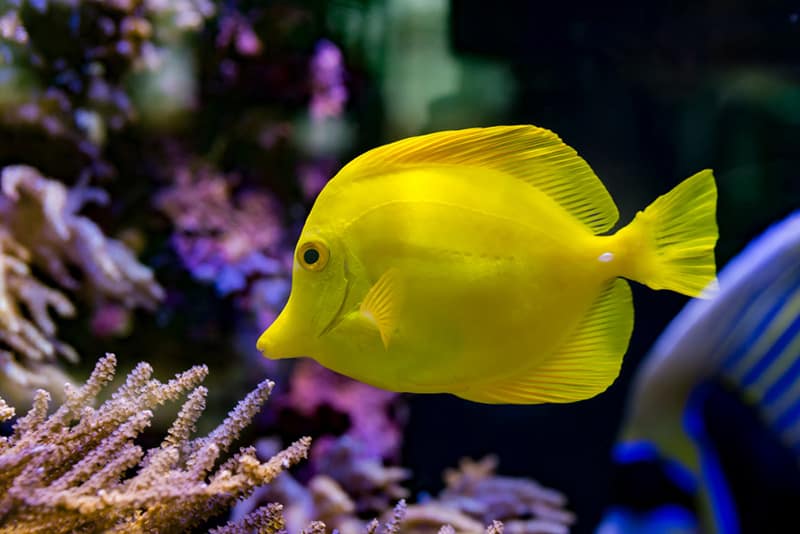 Hawaii owns a large number of endemic fish species, which can be listed effortlessly as five exclusive types of angelfish, Hawaiian Bigeyes, several unique varieties of blenny and butterflyfish, and the Hawaiian Ruby Cardinalfish.
Almost every Hawaiian island has its own fish species that are specific to that area. For instance, Molokini Crater is the native habitat for the reef triggerfish – a rare creature found only in Hawaii.
Additionally, Lanai is another choice to consider if you are a big fan of fishes with unique shapes.
5. Monk Seals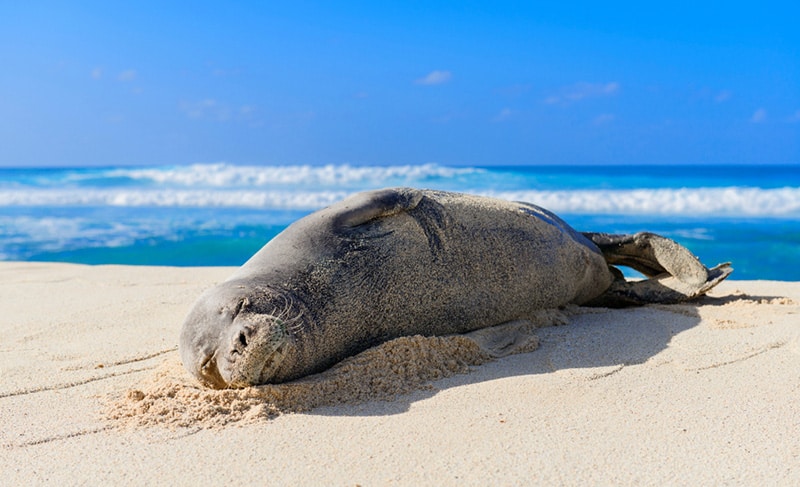 One interesting fact about Hawaiian monk seals is that they have puppy-like faces. These lovely animals are one of the state's endangered species, and thereby, it is not easy to spot them in nature.
However, if you are lucky, you can still catch monk seals sleeping, resting, or sunbathing on Poipu beach. The main reason is that the island of Kauai provides them with comfortable habitats and feeding sources.
6. Manta Rays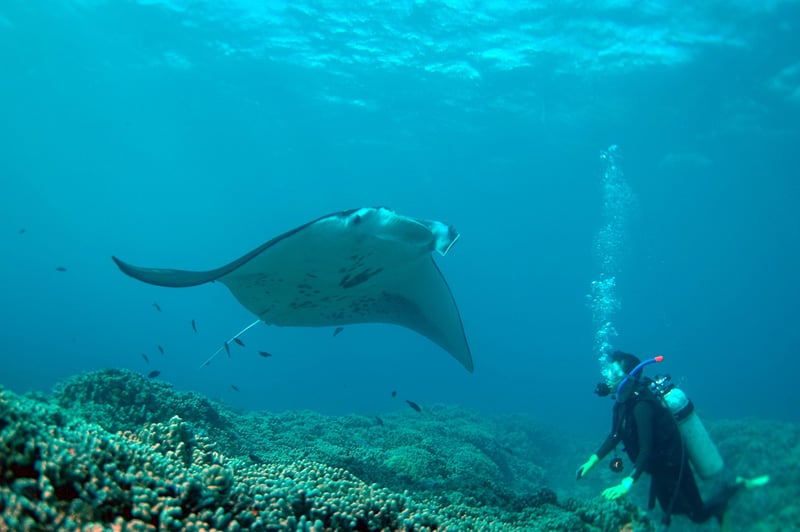 Hawaiian manta rays (also known by a native name "Hahalua") are often attracted by night lights from the resorts located on the shore. For example, there are two notorious sites on the island of Kona where you can catch these giant creatures frequently: Makako Bay and Keauhou Bay.
For the above reason, night diving is the best option for you to see these mysterious animals. In addition, manta rays do not have stingers like stingrays and eagle rays, and thus, it is safe for you to interact directly and closely with them.
Best Dive Spots in Hawaii
Hawaii offers a wide range of trendy dive sites, which means that there is no perfect place for all people. Each dive site has its benefits and drawbacks, making it become the ideal destination for different needs.
Let's look at the following section to find out which Hawaiian island is your dream choice.
1. Oahu
Thanks to crystal-clear and calm seawater, the Hawaiian island of Oahu is well-known for snorkeling and shore diving. Besides, scuba divers will enjoy exploring wrecks during their submarine trips.
The YO-257 and San Pedro off the coast at Waikiki are two popular wrecks you should not skip when coming there. You will find it fantastic to spot creatures such as eagle rays, pufferfish, frogfish, and turtles.
Some famous dive sites to consider are Shark's Cove and Three Tables on the North Shore of Oahu. Although sharks are not commonly found here, you can still expect to see Galapagos ones if lucky. Makaha Caverns and Electric Beach are other fascinating places for scuba diving.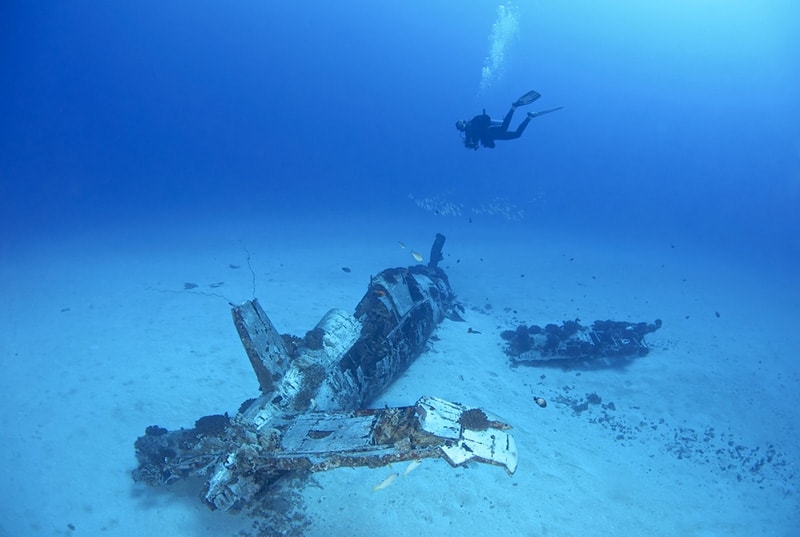 Learn more about Scuba Diving in Oahu island here!
2. Maui
Maui is one of the most famous scuba diving destinations in Hawaii due to its incredible ability to preserve the diversity of marine life. This island also offers easily accessible wrecks such as St Anthony and Carthaginian that function as artificial reefs.
In addition, be sure to visit Molokini Crater, where it only takes you 30 minutes to travel by boat from Maui. It is home to a typical Hawaiian fish called "humuhumunukunuku apua'a," along with various species, including humpback whales, eagle rays, and turtles.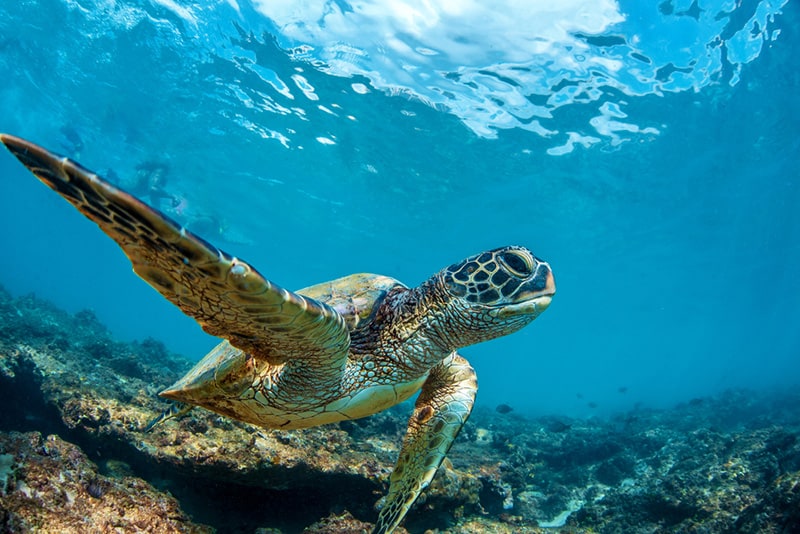 See my complete guide to Scuba Diving in Maui here!
3. Lanai
Just a 40-minute boat ride away from Maui, the Hawaiian island of Lanai is a popular dive site that can provide you with amazing cave adventures. The lava caverns of Lanai Cathedrals boast clear water, which gives superb visibility for scuba diving.
Additionally, it is effortless for you to spot strange fish as well as unique invertebrate species in this spectacular destination. Moreover, it would be best if you took a boat dive to see colorful tube corals and sponges. For snorkelers, let's visit Hulopoe Bay to get the best experience.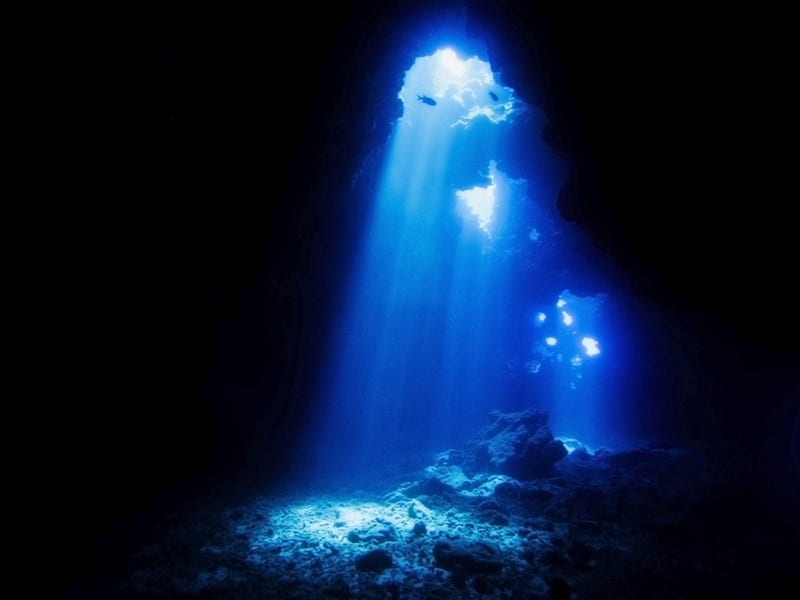 Check out my article about Scuba Diving in Lanai for more information!
4. Molokai
The South Shore of Molokai is a great choice for anyone who desires to observe pristine coral reefs. These Hawaiian longest underwater gardens are diverse with numerous marine creatures, including green sea turtles, spotted eagle rays, and countless tropical fish species.
Meanwhile, my honest recommendation is to dive into Fish Bowl, Fish Rain, and Deep Corner. These places are commonly regarded as home to huge pelagic species like hammerhead sharks and unusual Hawaiian Monk Seals. I believe their mysterious stories will help you brag with your family members for years.
Molokai becomes the first option for drift divers since its dive spots can be suitable for both shallow and deep diving. Furthermore, such dive sites in Molokai come in an overwhelming number. Hence, you should take a liveaboard tour to identify an ideal region for your scuba dive.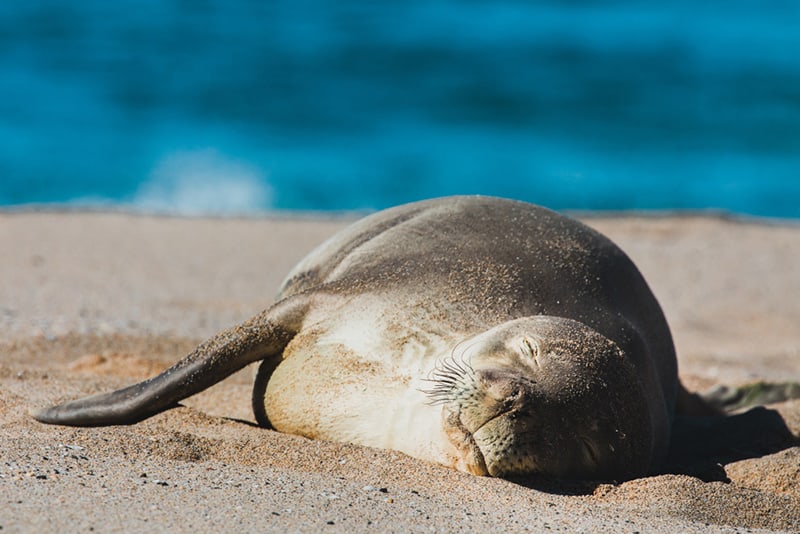 Learn more about Scuba Diving in Molokai here!
5. Kauai
This Hawaiian island is famous for plentiful green sea turtles, and the popular site to spot these creatures is Sheraton Caverns.
In the meantime, Turtle Bluffs provides some turtle cleaning stations, and Tunnels Beach is a remarkable destination to encounter octopus and white-tip sharks.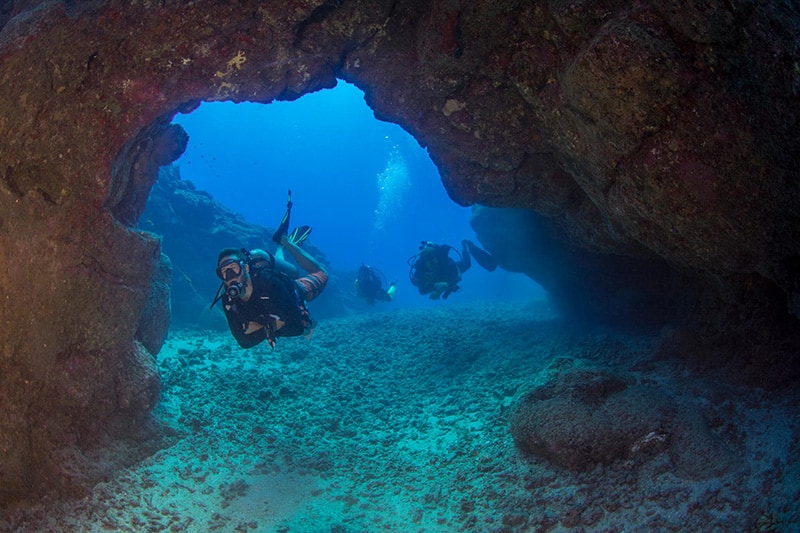 Check out my article about Scuba Diving in Kauai for more details!
6. Big Island
Hawaii's Big Island offers people up to 50 dive sites, making it a paradise for marine life as well as scuba diving. Some prominent spots are Kealakekua Bay and Honaunau Bay on the Kona Coast, plus Kamakahonu Beach, Tubestria Tunnel, and Turtle Pinnacle on the Western coast.
When in Big Island, make sure that you don't leave the waters without spotting manta rays. One tip for all people who want to see these gentle pelagics is scuba diving at night. Nevertheless, please remember to bring a dive light to spot them easily in underwater darkness.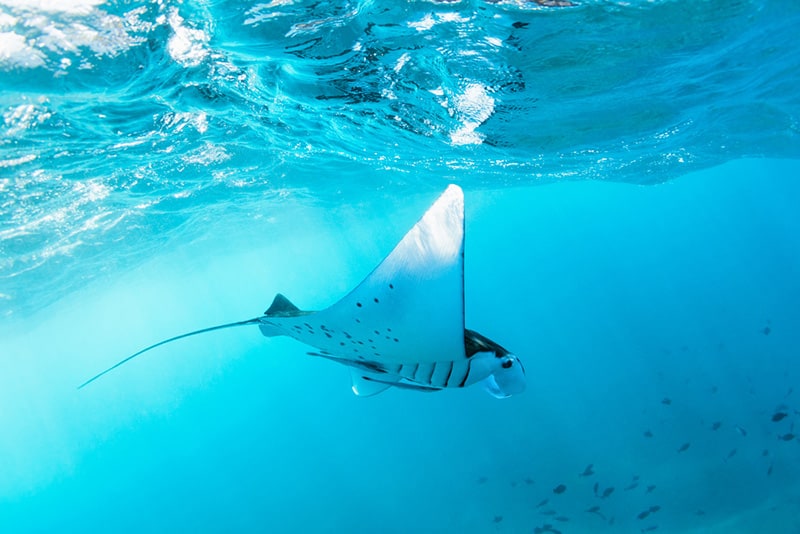 Also, don't forget to bring a GoPro or any other underwater camera to get amazing footage on your dive trip.
Read my article about Scuba Diving in Hawaii's Big Island for more information!
Divers Guide
If this is the first time you have traveled to Hawaii, you may encounter confusion about the best time to go as well as how to move among destinations. Don't worry because I have attached a detailed instruction below to lend you a hand.
1. When to Go
Hawaii is a year-round destination with a tropical climate, which makes it perfect for various water sports, especially scuba diving. The following table will equip you with detailed information as well as the pros and cons of each season.
Peak Season (December – March)
Low Season (April through mid-June, September through mid-December)
Summer (Mid-June through August)
Pros
● Be able to see humpback whales.
● Coincides with Christmas and New Year holidays.
● Hotels offer the biggest discounts.
● Hotel prices are the most competitive and affordable.
● The water is calmer, making it suitable for kids to scuba dive.
● The weather is great.
● Provides you with the best visibility.
● Coincides with the students' summer vacation.
● Ideal for family travel.
● Hotels will be less crowded.
Cons
● Hotel prices are higher.
● Some dive sites may be unavailable.
● Coincides with hurricane season.
● Hotels in Big Island need to be booked in advance on October.
● Hotels in Easter and Thanksgiving weeks are usually more crowded, and their prices are higher as well.
● You cannot spot whales.
● Not the best time to scuba dive.
2. Diving Conditions
Water Temperature
● Below 74 degrees Fahrenheit (23 degrees Celsius) in the winter. Hence, a 5 mm full suit will be needed for warm-water divers and a 3 mm wetsuit for cold-water ones.
● Above 80 degrees Fahrenheit ( 26 degrees Celsius) in the summer. Therefore, you will need a 3 mm wetsuit if you are a tropical diver and a 1 mm wetsuit if you are a cold one.
Visibility
● Hardly dive sites provide you with less than 30 feet of visibility.
● Most dive spots offer beyond 100 feet of visibility.
Depth Range
● 10 – 130 feet.
Currents
● Predictable and famous.
3. Experience Level for Diving in Hawaii
Scuba diving in Hawaii is suitable for divers of all levels. What's more, snorkelers, shore and boat divers can enjoy Hawaiian dive sites.
4. Traveling Between Islands
Moving among islands is not one of Hawaii's competitive advantages because you have only one choice, which is to travel by plane. In addition, you will have an extra option to go from Maui to Molokai. It is to travel by boat.
5. Dive Courses
Hawaii provides drivers with a wide range of courses to meet different diving needs. For example, you can get a certificate as an Open Water Level diver at ease thanks to useful knowledge and practical workouts.
Do you want to explore wrecks underwater but have no experience? Do not need to worry since there are always two available courses called PADI Deep Diver and PADI Wreck Diver to help. Besides, you may find it fascinating to attend a fish identification course named AWARE.
See also: SSI vs. PADI: Which Is Better?
Ocean Safety in Hawaii
Aside from spectacular seascapes, the ocean also hinders unpredictable dangers that likely cause regretful fatalities. That's why you will always need to learn by heart and update some helpful tips to survive under emergencies when below the surface.
1. On the Shore Tips
Always keep an eye on the water.
Stand on dry ground and not stand over blowholes.
Be polite in local dive sites.
2. In the Water Tips
Scuba dive with a professional dive buddy. Never dive alone, especially for entry-level divers.
Use a lifeguarded beach. Please visit: https://hioceansafety.com to check whether your destination has a certified lifeguard or not.
Ensure that ocean conditions are safe to dive.
Do not dive beyond your limits as well as capabilities. Learn more about How Deep Can You Scuba Dive here.
Wear at least one flotation device while diving. A scuba BCD should be your top priority as it can give you positive buoyancy whenever its weight pockets are urgently thrown away. Check out my review on some great travel BCDs here.
That divers know how to swim is highly recommended regardless of their diving levels.
Be careful with sudden surges of waves.
Drinking alcohol before scuba diving increases your risk of drowning.
3. Ocean Warning Signs
Waves Breaking on Sandbar: easy to get serious neck and spinal injuries. No bodysurfing or bodyboarding.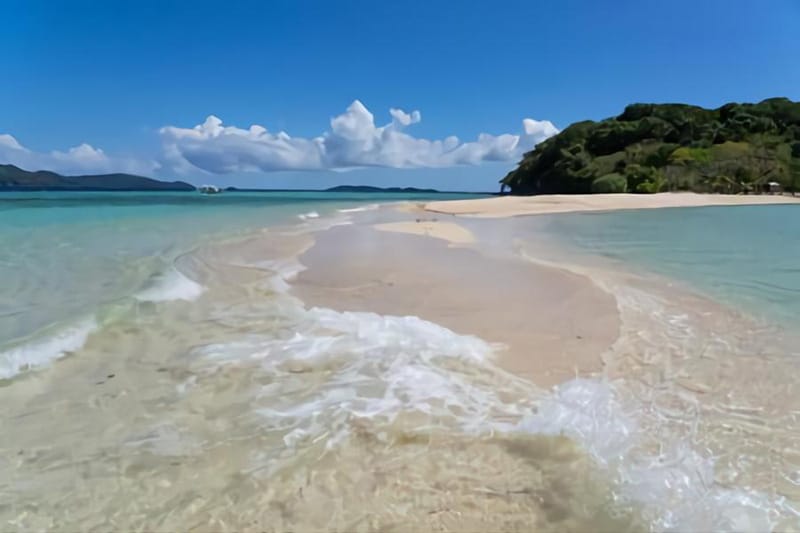 Box Jellyfish: Avoid being stung by toxic marine organisms. No swimming.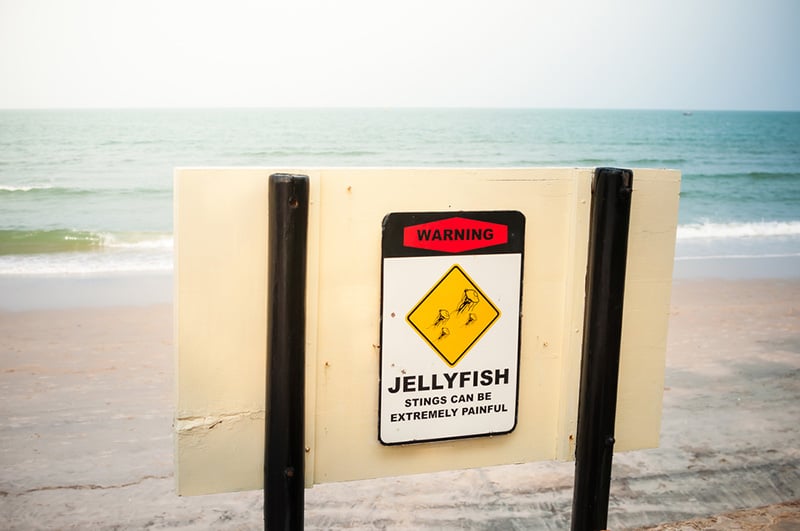 Watch the Youtube video below to learn some advice about ocean safety when scuba diving from experienced local experts.
Operators & Liveaboards
This part presents to you a list of the best operators and liveaboards in Hawaii based on previous scuba divers' reviews. I also attached their phone number as well as the official website in case you want to have further information.
Resorts
In case you have no idea of accommodation, check the table below. Most of the well-known resorts listed here come with 4-star hotels. In the meantime, its ultimate services will make you satisfied as well.
 Resorts
Star
Popular amenities
Address & Contact
Turtle Bay Resort
4
Spa, pool, beachfront, free Wi-Fi.
● 57-091 Kamehameha Hwy, Kahuku, HI 96731.
● (866) 475-2569
Grand Wailea, A Waldorf Astoria Resort
5
Spa, pool, beachfront, free Wi-Fi.
● 3850 Wailea Alanui Dr, Wailea, HI 96753.
● (808) 875-1234
Outrigger Reef Waikiki Beach Resort
4
Spa, pool, beachfront, free Wi-Fi.
● 2169 Kālia Rd, Honolulu, HI 96815.
● (808) 923-3111
Hilton Hawaiian Village Waikiki Beach Resort
4
Spa, pool, beachfront, air conditioning.
● 2005 Kālia Rd, Honolulu, HI 96815.
● (808) 949-4321
Aulani, A Disney Resort & Spa
4
Spa, pool, beachfront, free Wi-Fi.
● 92-1185 Ali'inui Dr, Kapolei, HI 96707.
● (866) 443-4763
The Bottom Line
If you came here seeking a thorough introduction as well as useful travel tips about scuba diving in Hawaii, I hope you have had some knowledge by now. There are many interesting dive spots in Hawaii, and which one is a perfect destination depends much on divers' different preferences.
However, I highly recommend you visit Hawaii in the winter months and always bear in mind tricks and tips to ensure utmost safety. In case you travel with your family, let's share this informative article with them by using the following social media buttons.
It's okay if you have some comments, suggestions, or questions to share. They are welcomed, and I would greatly appreciate you posting them in the comment section below.
Happy Diving!