Most people believe that all divers can swim very well, but that is not the case. In many cases, scuba divers don't even know how to swim. It may sound strange, but just because you're a good swimmer doesn't mean you'll be good at diving.
Do you need to know how to swim to scuba dive? It depends on your purpose, because the skill set requirements are different between a certified and a fun test diver, or between a beginner and a professional diver.
So in the above cases, which one requires the diver to know how to swim? Let's find the answer together.
Do You Need to Know How to Swim to Scuba Dive?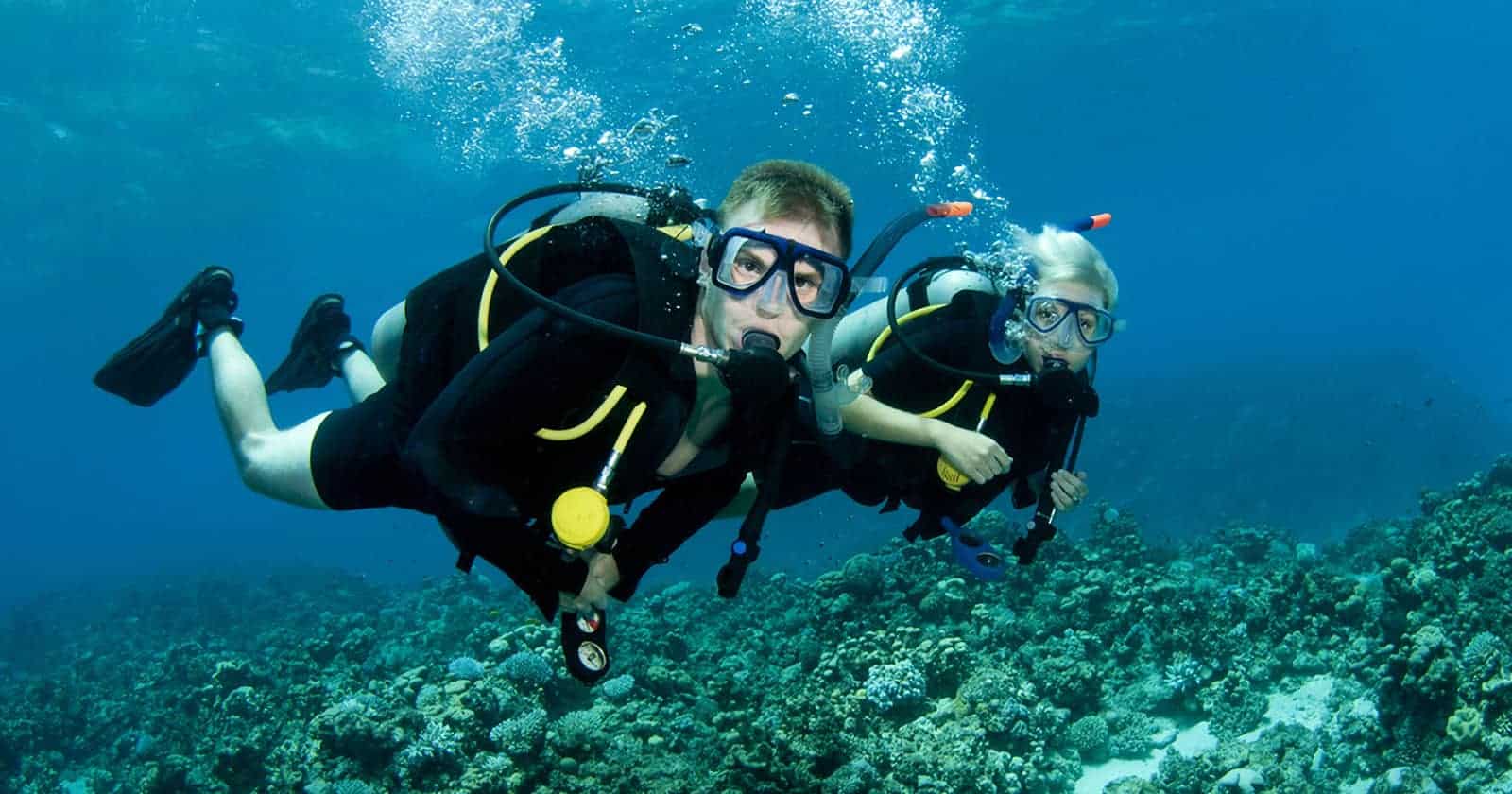 Swimming is the act of keeping yourself afloat. Meanwhile, scuba diving is performing underwater activities. You are not sinking at the bottom of the sea, but in a certain position in the middle of the sea. At first glance, you are like a fish, allowed to move around.
Technically, diving and swimming have nothing to do with each other other than kicking the feet. However, divers will have propellers to better support water kicks.
In fact, you don't really need to know how to swim to dive, especially if you just want to learn for fun. Besides, you normally have an instructor with you, so it won't be too dangerous to scuba dive without swimming skills.
When Do You Need to Know How to Swim to Scuba Dive?
Although you don't really need swimming skills to scuba dive in most cases, you are recommended to acquire the skill to become a 'real scuba diver'. To explain, in a more complete experience and deeper underwater involvement, swimmers always have an advantage.
So, before you start scuba diving, do a few small exercises with the fins to get used to the operation. It will be very useful for you when you engage in the water or the following cases.
1. To Get Open Water Diver Certification
If you aim to become a world-class diver or participate in competitions, you are required to have certification. You will have to take a course and qualify its requirements to get the certificate from certain certified diving centers, PADI, SSI or NAUI.
Learn more about the difference between NAUI and PADI, or SSI and PADI here.
In particular, you will have to take an Open Water Diver class to be a certified scuba diver. This course requires you to pass a 200-meter non-stop swim test without using a snorkel and fins, or a 300-meter test with snorkel and fins.
Besides, you must also be able to water slide or float for at least 10 minutes in order to get the certificate. With this requirement, you probably have to practice swimming seriously.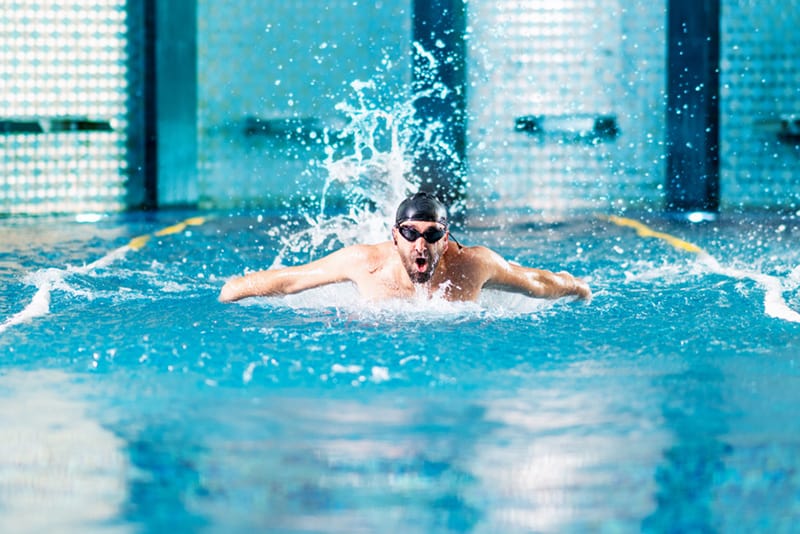 Moreover, swimming is absolutely necessary for your safety to scuba dive in open water environments, where you should beware of your own safety. You will be confident when diving alone, or be independent and trouble-free if diving in a group.
The reason is unexpected situations are common in open water areas. For example, unfortunately, your BCD sags, and you can no longer support it. In that case, devices and rescue teams are not always available.
You had better be able to help yourself when encountering such situations, by swimming, stepping on the water and dropping yourself to safety. Assuming that you don't know how to swim, your life might be put in danger.
Therefore, you must know how to swim when scuba diving in open water areas for your safety, in addition to receiving a diving certificate. Moreover, you also need to understand how to use equipment such as a regulator, propeller, or oxygen mask just in case.
2. Beginner
The biggest obstacle for novice scuba divers is the fear of water, and this fear will be even greater if you are a non-swimmer.
Even in shallow water or swimming pools, you still struggle to get confident without underwater survival skills like swimming. Therefore, you probably find it difficult to convince yourself that you are fine and will continue to be fine when going deeper in the water.
Mental instability is the enemy of safety. Therefore, in order to guarantee that everything will go well, you need to pass this stage before diving for real in open water areas.
The best way for you to overcome the fear is to face and get used to it, starting from practicing scuba diving in a pool.
Besides, you must know how to swim, especially in open waters and get used to deep puddles. In that way, you will be more confident when diving deep into the water.
So, as a novice, you need to know how to swim so that you can learn to dive faster with accelerated progress.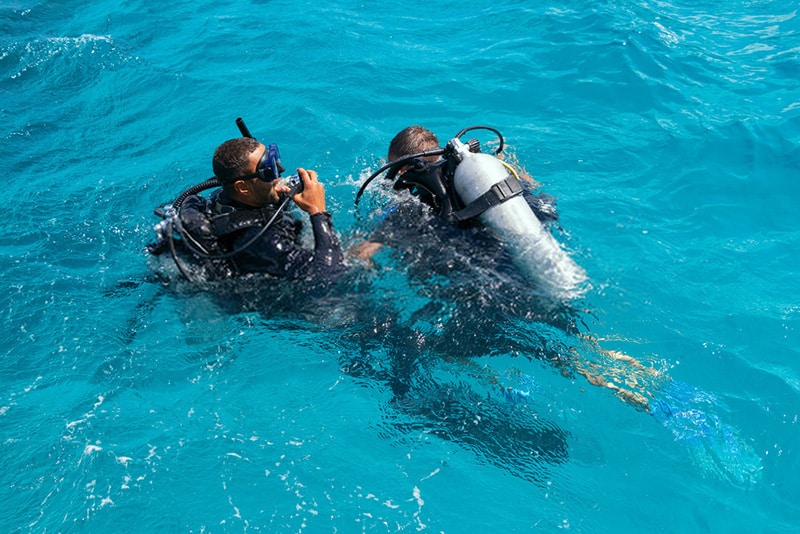 3. Advanced Scuba Divers
A professional diver must have undergone all the cases above. Besides, you also have to do many dives with different styles in various water environments. Hence, to overcome those challenges safely and perform well, you have to know how to swim.
If you want to become a skillful diver, swimming is of significant importance to achieve your goal besides the main techniques. Therefore, if you pursue a professional path, start practicing instead of wondering if you need to know how to swim.
How Do You Swim While Scuba Diving?
When diving, scuba BCD will help you stay balanced without using your arms and legs like swimming. However, you can still use the swimming technique in your dives by applying it to kicking. This is to help you move easily through the water.
It's important to pay attention to your foot movements and the natural distance between your legs. A little expansion in movement will give you more stability while also preventing you from rolling.
Also, try to straighten your leg slightly. After that, move your legs the same way you did before, but act slowly and steadily because you can lose energy and get tired quickly if you move too fast.
During this time, you must keep your hand motionless. You're better off folding and holding your body vertically, and your head will navigate it naturally.
To continue swimming and moving forward, you must not look up or move your head upward frequently as it can affect your balance.
To understand more about the right way to do it, you can watch the expert's instructions in the video below:
FAQs
The information related to diving is very interesting and enlightening. It is similar to what you will see at the bottom of the ocean, vast and vast. Therefore, you may want to explore more about the related topics.
I have gathered the most relevant questions regarding the relationship between diving and swimming below. Check it out!
How Well Do You Need to Swim to Scuba Dive?
Similar to what I have answered above, swimming can help you swim better. Therefore, the more skillful. the better.
Of course, you can still explore the ocean while knowing nothing about swimming, as long as you only dive within a limited range and always have a supporter with you.
However, your underwater experience may not be perfect because sometimes you will feel a little shaky and unconfident.
In short, not knowing how to swim means that you can dive but cannot enjoy to the fullest or pass the test of the centers. You don't get a certificate, and can't become a professional diver.
Good swimming skills do not guarantee diving skills. Still, if you intend to be a professional, you should practice swimming and improve the skill as much as possible.
Can You Drown While Scuba Diving?
According to reputable sources such as Divers Alert Network (DAN), British Sub Aquatic Club (BSAC), the mortality rate of scuba divers is quite low, ranging from 0.5 to 1.2 cases per 100,000 dives.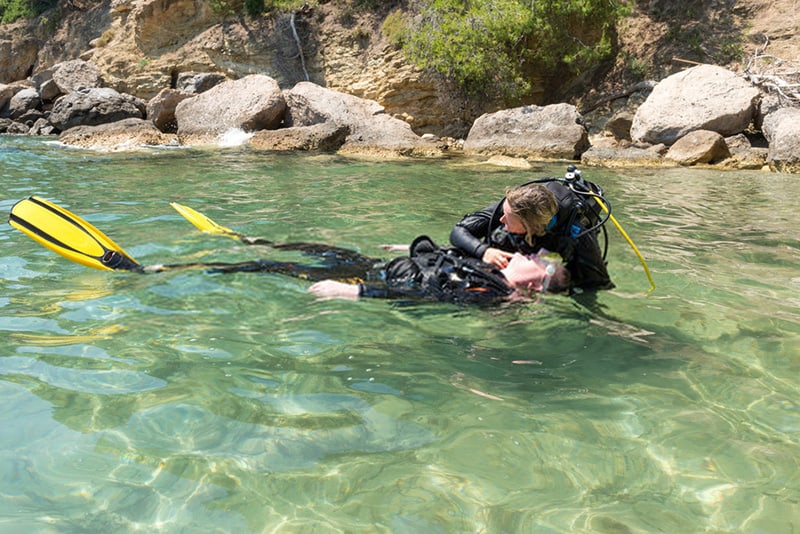 As you know, scuba diving is not a dangerous sport, but that doesn't mean it is risk-free. Therefore, safety in diving must always be in mind.
Besides, you also need to check the diving support equipment continuously. Every time you get into the water, make sure they're still in great condition.
In addition, swimming well will also help you to have more control and safety underwater. Therefore, divers always have to hone this skill.
At the same time, divers should bring a dive computer as it will be very useful to keep track of the stats to help you quickly detect and handle the situation.
What Happens if You Panic While Scuba Diving?
Panic is a very common problem for novice divers. It also leads to confusion and even death because you are not able to handle the situation well. In most cases, drowning deaths are most likely due to this unexpected emotional state.
A DAN report found that about 3,300 divers out of 12,000 said they had at least one panic attack. Even if they are safe after the crisis, it can affect their next dives.
Not every panic causes death, but the risk is very high. Therefore, emotional control skills need to be fostered for divers. This will ensure that everyone stays safe while participating in this highly entertaining sport.
In addition, observing the stats on a diving aid like a dive watch is a way to help you master the situation to avoid falling into a state of confusion. If you want to find a first-rate dive watch, check out my reviews below:
Conclusion
In short, You don't have to know how to swim to learn to dive! But to be safe or progress further in this sport, you should.
Swimming has always been a primary part of open water and professional diving, so the first lessons at the diving center are still to be familiar with the water and learn how to swim. Especially if you want to pursue a professional path, that's where you should start.
Last but not least, please keep following and supporting, and don't forget to share this helpful information with your friends!
Thanks for reading!