If you want to scuba dive safely and professionally, passing a training course and getting certification from prestigious agencies are necessary.
Today, there are several diving organizations around the world with different programs and standards for you to join. Among them, SSI or PADI are two of the best places to learn scuba diving.
SSI vs. PADI both offer valid certification for divers. However, they have certain differences in some aspects. Therefore, it's important to know the differences to determine which one fits you better.
What are the differences? Which one is suitable for you? What are the pros and cons? Get started now to find your answer!
What Is SSI?

SSI stands for Scuba Schools International. Established in 1970 in the United States by Robert Clark, SSI is now owned by HEAD – a company specializing in producing sports equipment.
The training courses here are specifically designed for scuba diving and freediving. It is also the pioneer in delivering a full curriculum that includes the first full-motion video.
Currently, SSI has more than 2,500 authorized representatives worldwide, with 35 operating centers in the USA.
What Is PADI?

PADI or Professional Association of Diving Instructors is a familiar name for any diver. The agency currently holds the title of the largest scuba diving training organization with a rigorously standardized curriculum for all levels.
PADI was established in 1966 by John Cronin and Ralph Erickson – two young divers with the desire to bring about the opportunities of enjoying the underwater world to more people, by breaking the scuba diving curriculum down into digestible parts.
With a wide range of courses from entry-level to instructor-level, this organization has contributed significantly to the diving industry, especially recreational diving. In 2017, 25 million certifications have been issued by PADI all over the world.
Difference Between SSI and PADI
In general, both certificates are equally valid, and their training courses are also effective so that learners can all dive safely after completing. However, it is undeniable that there are interesting differences between SSI vs. PADI.
To help you easily distinguish the advantages and disadvantages, I have created the comparison table below.
| | | |
| --- | --- | --- |
| Criteria | SSI | PADI |
| Progression | 3 levels | 3 levels |
| Training document | Borrow or buy from the center | Buy from the center and have a PIC attached |
| Tuition | Free | $140 – 200 |
| Teaching methods | Flexibility to suit students' ability | Strictly follow the available route |
| Certificate lookup | Through the app | Through the app |
| Certificate card delivery | After completing the course | Delivery within 6 weeks |
| Advantages | Savings, comfortable learning program | App with many new updates, documents with PIC links |
| Disadvantage | Strict inspection | The curriculum is a bit stressful |
Keep reading the following parts for a detailed explanation about these differences!
1. Training Program
To receive a certificate at SSI or PADI, you must complete different levels.
With SSI, learners will go through the following training:
Open Water Diver
Advanced Adventurer
Diver Stress & Rescue
Similarly, PADI students will begin their diving journey with:
Open Water Diver
Advanced Open Water Diver
Rescue Diver
With the above courses, the knowledge and teaching methods provided by two organizations are also different. However, it still follows the typical process from basic to complex, from theory to practice.
2. Training Document
To save time for learners, both institutions provide online and printed theoretical materials.
SSI materials do not have to be purchased because they can be loaned and returned at the end of the period. This policy is very economical for the learners.
Meanwhile, PADI requires you to purchase documents to attend its training. You can buy them online, at PADI training centers, or at the store.
Besides, you are not allowed to share study materials because a learning kit here will have a PIC electronic file included. Without this file, the instructor will not issue you a certificate of completion.
As a result, PADI students will often pay 100-200 dollars for a set of PADI materials depending on the course, which is $50 more expensive than SSI manuals. Therefore, if you have a limited budget, you may consider SSI.
Also, you may need to buy some high-end diving equipment like a dive watch. Therefore, be aware of spending your money wisely so that you can afford all the necessary things.
3. Course Fee
In addition to lending materials, SSI also offers free programs. That is to say, you may have a chance to study here without paying.
Tuition fees will vary depending on the center, region and other factors. However, the largest organization in the world will cost you between 140 and 200 dollars.
Sometimes, this fee may include material packages. In that case, the training program would become more economical.
You also get access to the documentation for life with that package. It is very useful if you want to review your skills or increase knowledge to write books or blogs in the long run.
4. Teaching Methods
One of the major differences between two training programs is the teaching method. If SSI aims at a flexible learning environment, allowing teachers to add personally-inspired lessons or extra exercises; PADI always strictly follows the program.
For example, if one of your diving skills is not good enough and needs more practice, the instructor at SSI will allow you to stay for more practice or continue practicing the next day.
In that way, you can practice until you are satisfied before moving on to a new lesson. That is, you are free to study at your own pace, as long as by the end of the course, you have mastered all the necessary skills.
However, learners at PADI must follow a clear learning path. In other words, when the practice time is up, you have to move on to the new exercise.
Although it may cause difficulties to some learners, this learning method pushes you beyond the limitation and motivates you to work hard every minute in class.
Each method has its pros and cons, so it isn't easy to compare which is better. Rather, you are the one to decide which is more suitable.
Besides the curriculum, the instructor also plays a very important role in diving training. Hence, you must also pay attention to choosing your instructors.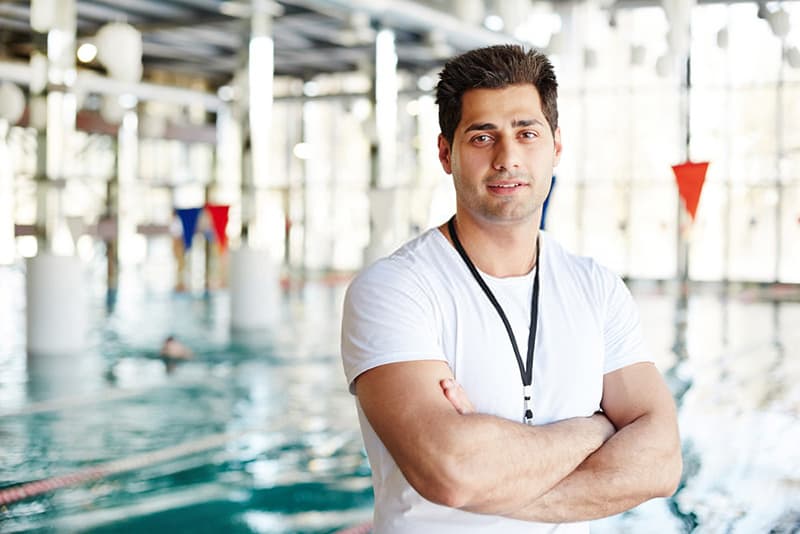 5. Certificate Lookup
SSI centers also allow you to access data online. Therefore, if you accidentally forget to bring your card, you can look it up on the system.
The coordinators will promptly provide the necessary data for verification. All you need to do is enter the correct name and date of birth.
In addition, you can also search for SSI resorts and services through the DIVESSI application. Meanwhile, the app also contains checklists such as gear, dive plans, personal health or hand signals, and study diagrams.
Besides, a lot of important data is stored here and you can check anytime with your phone or PC
Similarly, PADI also has an application that is equally intelligent and up-to-date as the SSI's. However, this application has some newer updates, such as news or course information.
6. Certificate Delivery
You will receive a diving certificate after completing the course. SSI's diving center will print it immediately once you finish the program.
Usually, you have to go through a final test to receive it. Once qualified, no extra payment is needed to receive your graduation card.
PADI will deliver the certificate to your address within 6 weeks and you have to pay an additional shipping fee for the PIC (personal identification card). However, if you have already purchased it in a package with the documentation, extra payment is unnecessary.
Pros and Cons of SSI and PADI
The training programs of the two centers both bring many benefits to diving learners. However, each side cannot avoid having some shortcomings or points that need to be improved.
1. Pros
SSI attracts students with its flexible training program and comfortable environment, allowing them to learn according to their ability.
Besides, many discounts and beneficial policies are a great advantage because a diver also needs to spend a lot on other equipment such as diving BCD, mask, wetsuit, regulators, tank etc.
Meanwhile, the PADI center also has its good points, such as documents with PICs, which will be difficult to lose or steal. You can also track relevant information through the app.
2. Cons
In general, SSI has no major drawbacks. Depending on preferences, some people choose this place, and others don't.
As for PADI, many people feel a little pressured by the teaching method. However, as mentioned, it depends on how you adapt. Harsh environments are always great for professional training or speed short-term courses.
In addition, a considerable amount of tuition fee is great to guarantee that you complete the course. Many people may want to give up, so it is a barrier to prevent you from quitting the course too soon.
Should You Choose SSI or PADI?
As mentioned, each place will have a different training method, but both are equivalently recognized. So, it's impossible to recommend one over the other.
It all depends on your needs. If you want to save money for a dive computer, choose to study for free at SSI. However, if you prefer the lecturers and professional methods at PADI, why not buy the course here.
For more unbiased reviews, you can see more sharing about SSI vs. PADI at:
FAQs
Do you have further questions about these two dive centers? If so, find some answers here.
How Long Does a Scuba Diving Certificate Last?
Diving certifications last for a lifetime. So, you just need to study hard and pass the tests, and you don't have to worry about certificates for the rest of your life.
Are SSI and PADI Certifications Internationally Recognized?
As mentioned earlier, the certificates of the two centers are valid for worldwide use. Therefore, you can bring them to any country or region to pursue your passion.
In addition, organizations also have recognition and respect for each other. So, you can also use your SSI certification to join PADI diving programs and vice versa. Not stopping there, other diving centers also recognize the validity of these two certificates.
If I Forget to Bring My Certificate, Will I Be Allowed to Scuba Dive?
If you have left your certificate at home, you can completely prove that you meet the diving requirements by searching for information on the SSI/PADI application.
Or if you are traveling and suddenly you want to dive, you can also use the digital certificate to start your sightseeing journey on the ocean floor. On this platform, card-related information is available, so you don't need to worry.
Can You Take PADI's Advanced Course After Completing SSI's Basic Course and Vice Versa?
Because the training levels of the two sides are quite similar, you can join SSI's Open Water Diver course, then switch to PADI's Advanced Open Water Diver class and vice versa.
Conclusion
If you are planning to own your certification but keep wondering about SSI vs. PADI, hopefully the above article has helped you get the answer.
My advice is that you should clarify your own needs first. With that understanding, you will easily choose where to start.
Last but not least, please share this article with your friends on social networks if you find it useful. Of course, don't forget to support my other content!
Thanks for reading!